THE STORY BEHIND OUR NEW SCALP AND HAIR CARE RANGE
Eucerin has a long history of using the latest scientific breakthroughs to develop effective skincare solutions for skin problems such as dryness, atopic dermatitis and sensitive skin.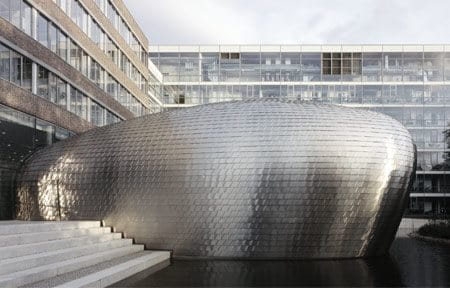 Beiersdorf Research Center, Hamburg.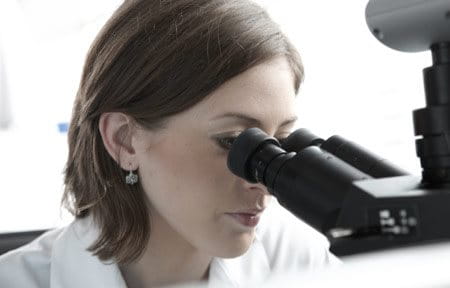 The active ingredient Licochalcone A was found due to intensive research.
So when we identified microinflammations as a common factor in most scalp problems and disorders, we were convinced we could use our expertise to address some of the most widespread – and most distressing – hair and scalp conditions.
Studies have shown that using the right shampoo and scalp treatment together will effectively address your scalp condition – and give you soft, healthy-looking and shiny hair.
"Microinflammations are mild inflammations of the skin," explained Rainer Wolber, PhD, Head of Research & Development Eucerin. "In fact, they're so small that they're invisible. But when they occur in your scalp, they make you more vulnerable to all kinds of conditions – from dandruff, dryness and itching, to thinning hair and hair loss."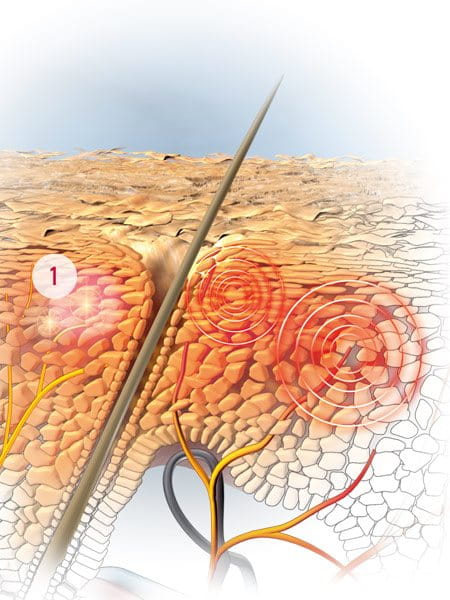 1. Microinflammation of the scalp
Armed with this knowledge, Eucerin's researchers tested different active ingredients to find the one that relieved microinflammations effectively.
"Our research led us to a powerful anti-inflammatory called Licochalcone A, which is derived from the Chinese liquorice plant," said Dr. Wolber.
"It relieves the scalp from microinflammations, which is why it's a key ingredient in our DermoCapillaire leave-on scalp treatments for thinning hair, dry and itchy scalp and dandruff."
Soothing these microinflammations creates the perfect environment for a healthy scalp and hair growth, Dr. Wolber explained.
"That's why we also developed our new DermoCapillaire shampoos. Their ingredients work in conjunction with the scalp treatments to delay hair thinning, control greasy and dry dandruff, and soothe scalp dryness and itching.