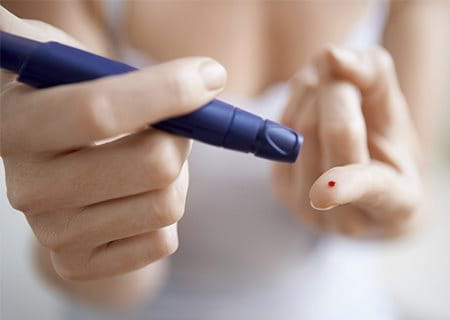 Controlling the blood glucose levels is routine for most people with Diabetes.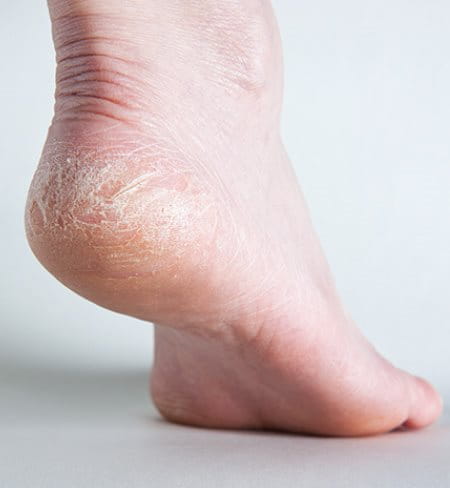 Diabetics can experience dry, cracked skin – especially on their feet.
30 to 70% of all diabetic patients experience changes to their skin as a result of the disease.2 The symptoms are many and varied: about 40% of patients suffer from dry skin3 some of whom also experience severe itching. Scaly skin, an increased susceptibility to infections and wounds that don't heal easily are frequently caused by Diabetes.
One of the reasons for this is that, in patients with Diabetes, the body is no longer able to effectively regulate the blood glucose levels. A high blood sugar count damages blood vessels and nerves in the long term and has numerous effects on the various organs of the body – including the skin.
Diabetes can cause damage to nerve fibres and blood vessels and, as a result, the skin's natural barrier function is compromised. Skin is less able to attract and retain the moisture it needs and so it dries out, becomes sensitive and the body's immune defense system is weakened.
In addition to normal biological skin ageing and the various environmental influences that skin is exposed to, Diabetic skin suffers from additional pressures that particularly affect elderly diabetic patients. Potential problems include:
An increased vulnerability to skin conditions such as dryness and itching
Small injuries, especially common on the feet, that go undetected because of nerve damage making it easier for bacteria and fungi to infect the wound
A compromised immune system which also makes patients more susceptible to infection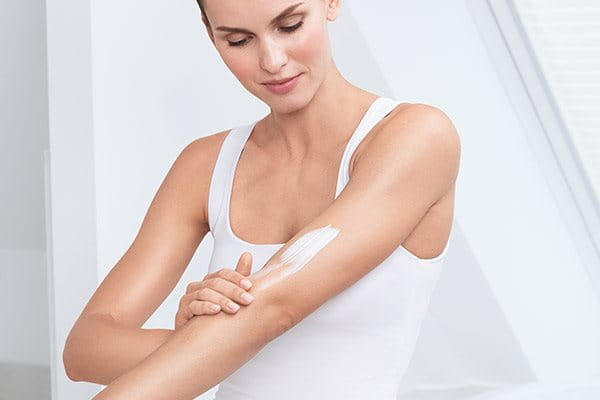 Appropriate skin care with Urea improves the condition of diabetic skin.
With the RepairPLUS complex, Eucerin UreaRepair PLUS Lotion 10% Urea works effectively in both the upper and lower layers of the epidermis relieving the symptoms of dry skin and strengthening the skin barrier.
Clinical and dermatological studies have proven the lotion's effectiveness with diabetic skin.
Eucerin UreaRepair PLUS Lotion 10% Urea is just one of the products in the Eucerin UreaRepair range proven to be effective with diabetic skin. The range also includes body creams, ointments and hand and foot creams.To find out more go toEucerin UreaRepair PLUS range.
Before use:
A lack of lipids and moisture-binding substances.
After use
Urea and other NMFs attract and bind in moisture. Ceramide strengthens the natural skin barrier and reduces moisture loss.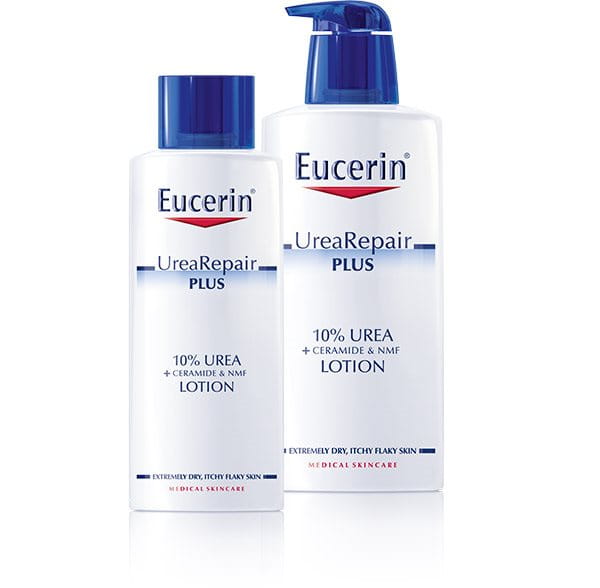 Eucerin UreaRepair PLUS Lotion 10% Urea is scientifically proven to be effective in treating diabetic skin.